Size Guide
We know choosing a size can be tricky, especially online. To help you find your perfect fit and avoid returns, we have prepared this size guide. We hope it helps!
1. Check our size chart based on your body measurements
We work with the standard international sizing system, but we recommend checking our size chart, just in case. It has all body measurements in cm and inches, as well as conversion to common sizing systems.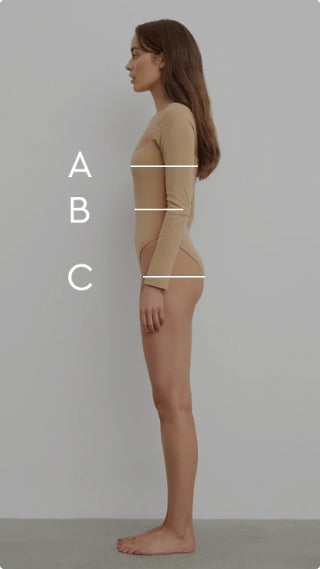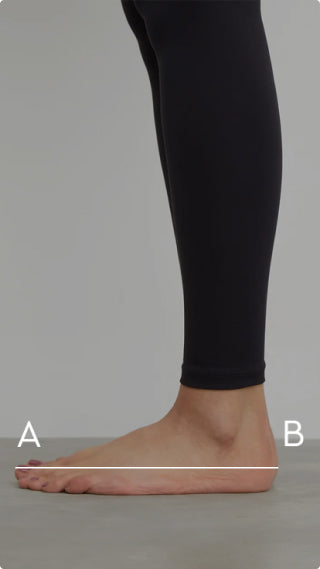 Tips: Measure yourself on bare skin. Make sure that, when you circle your chest, waist, or hips, the tape is levelled and neither too tight nor too loose. We know it's quite tricky — so we recommend doing it in front of the mirror.
2. Check 'Product measurements' in the product description
Once you've found your rough size in the size chart and know your body measurements, check product measurements of the item you would like to purchase. To do this, go to the 'Product measurements' tab in the product description. There you can find an item's specific measurements in all available sizes, including length, bust, waist, hips, and sleeve length. This will be especially helpful if you're in between sizes.

Take the designed fit, material type, and your preference into account. If an item you like is designed to be oversized, but you prefer a slim fit, sizing down is an option. In that case, make sure that other important measurements such as sleeve length still fit you in a smaller size.

Swimwear and fine knitwear are made of supple materials and are designed for a close fit. If you prefer a more relaxed silhouette, try sizing up.

For shoes, check the 'Size & fit' tab. There you can find infortmation on item's fit, as well as sole and heel height.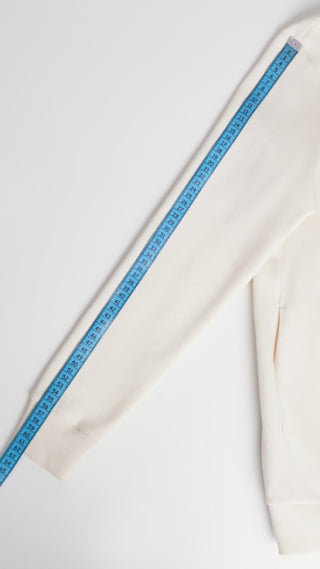 Tips: It may be helpful to compare the product measurements with a similar item you own. To do this, place it on a flat surface and take all necessary measurements.
Should you have any questions or concerns about the size, please don't hesitate to contact us. Our Customer
Care is available to help you 24/7.